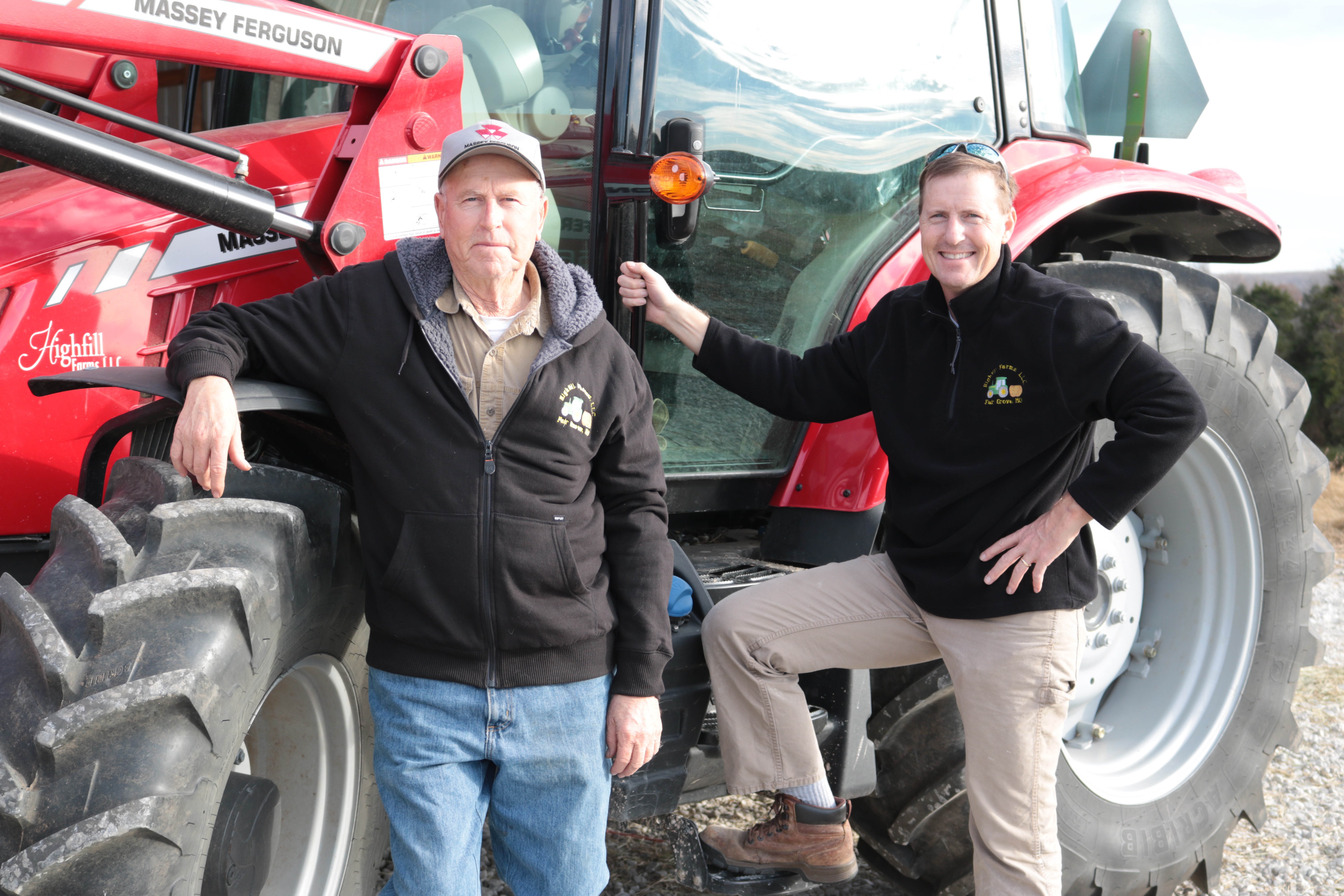 HIghfill Farms, LLC is located in Fair Grove, MO. We are a small local commercial forage producer selling mixed grass hay and providing farm services to livestock and horse ranchers in Southwest Missouri.  We are a short drive from Springfield, Buffalo, Boliver, or Marshfield.  
Stephen grew up in Fair Grove and worked for a large Ag company in St. Louis for 34 years.  He started Highfill Farms, LLC, in 2011 with the purchase of the family farm.  Since that time, he has been producing hay for local livestock and horse ranchers. Outside of hay production, he oversees all crop management (weed treatment, fertilizer, sowings), and takes care of all customer deliveries.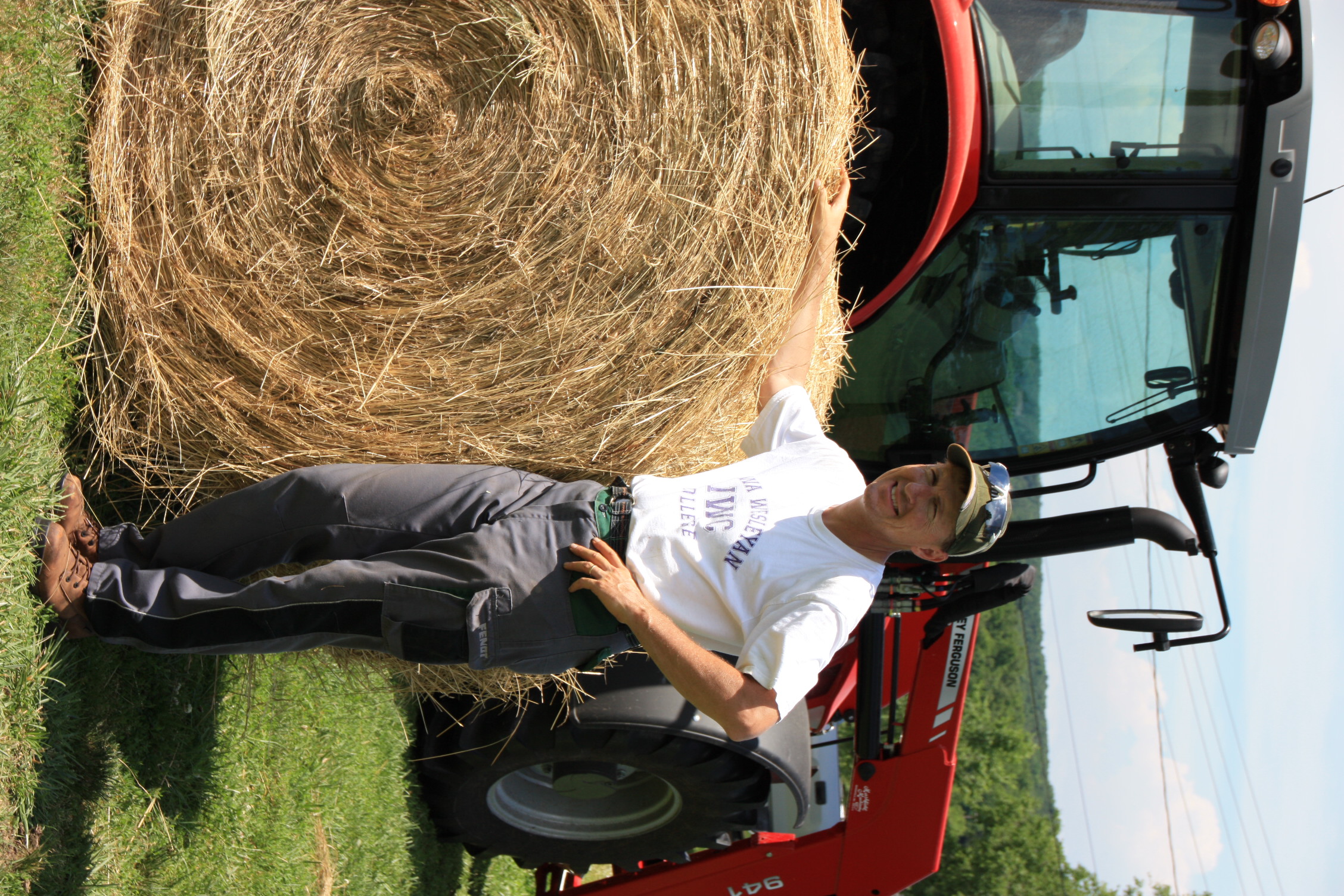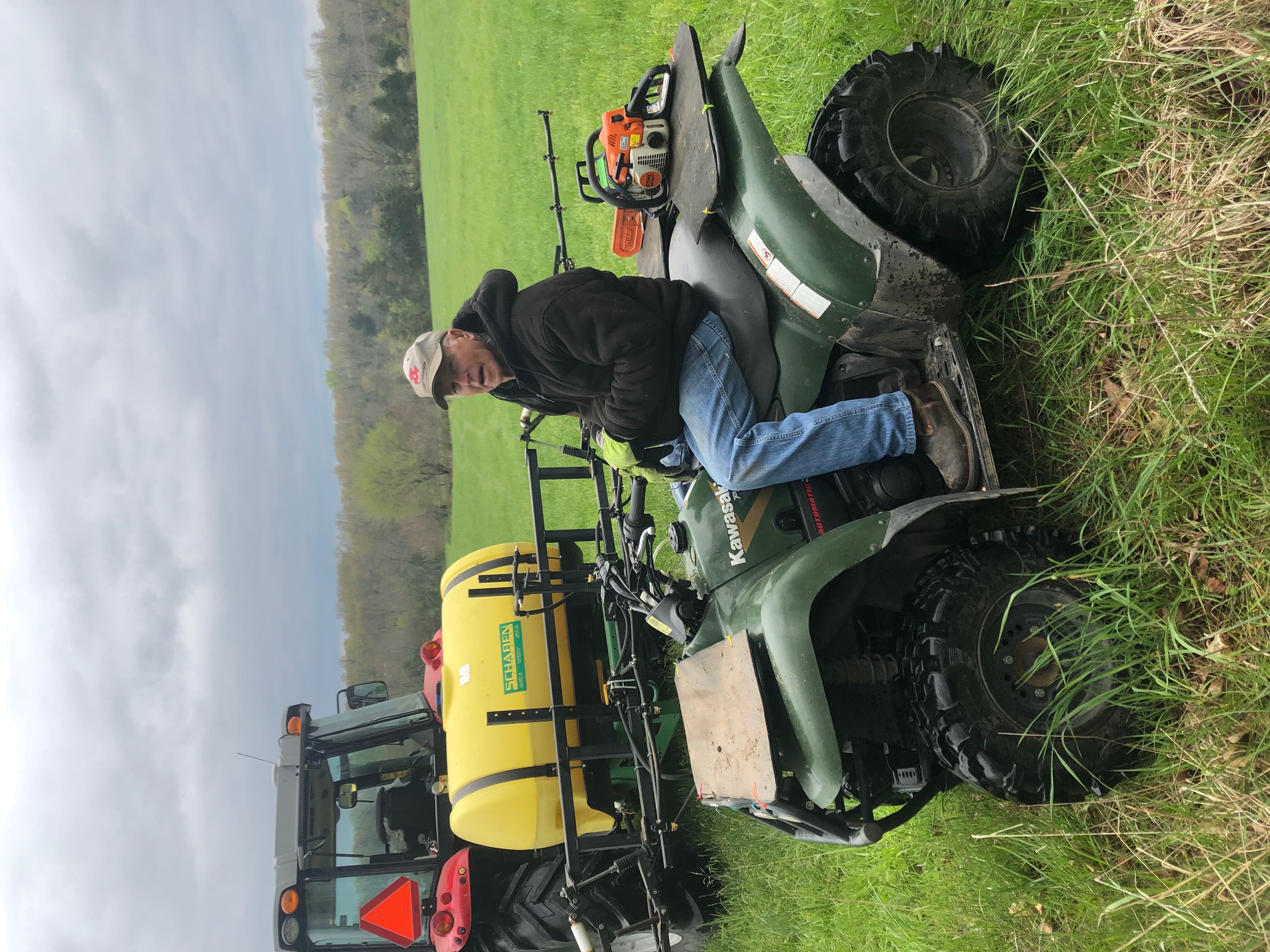 LIndal (haymaster) highfilL
Lindal has been working in hay for 70+ years.  He grew up on a dairy farm, then ran his own herd of beef cattle. For the past 15 years, he has been producing hay for others.  Lindal worked at DFA in Springfield for 39 years where he learned the importance of equipment service and maintenance.  If it is broken or needs greased, he's on it.  Besides all aspects of hay production, he takes care of customer loading as he is on-site and can load about any time, 7 days a week.  He also grows a good garden and can give a pretty accurate 5-day weather forecast.